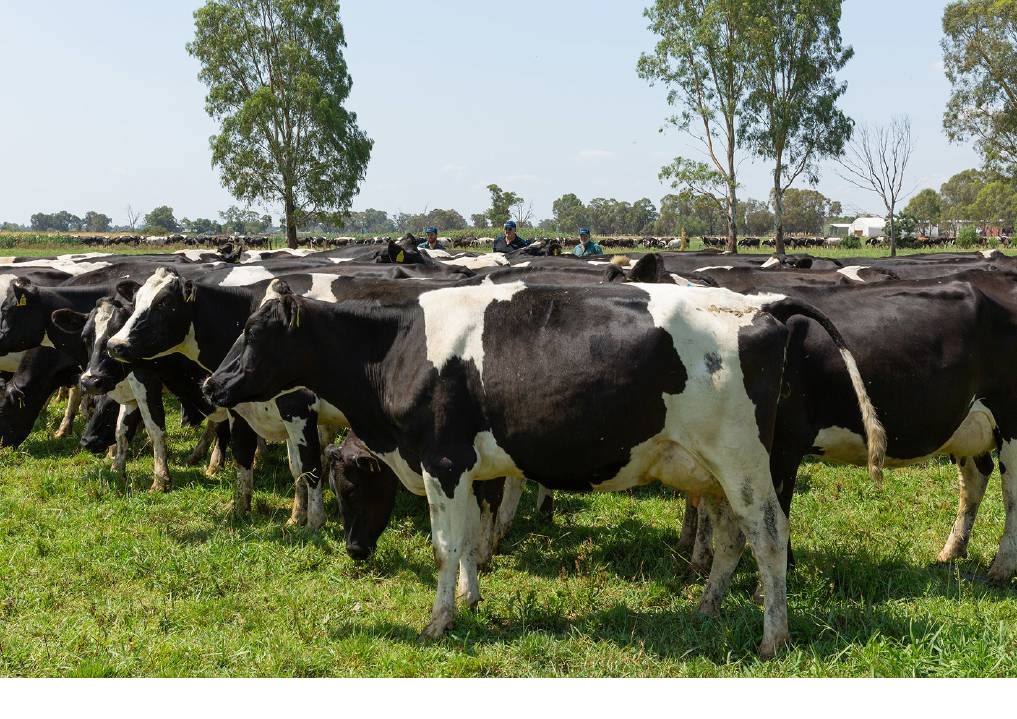 Good herd health is essential to profitability!
With 2000 cows on his Tatura dairy farm, Markus Lang knows the importance of maintaining good herd health. And with barely a handful of sick cows at any given time, the farm's record is outstanding.
"One of the most pleasing things about the herd we've been able to breed is their health and ease of function," he said.
"It's uncommon for herds this size not to have more sick cows and we're very proud of that."
Mr Lang says the health of the mostly Holstein herd has been transformed over the past decade since they switched to VikingGenetics.
"The health traits are coming to the fore, so we're not hassled by sick cows," he explained.
"A big thing for us is simplifying the system, and that includes never having a sick herd and part of that comes from having the right genetics".
Milking 720 females now, they have only got five in the bucket because they're on antibiotics.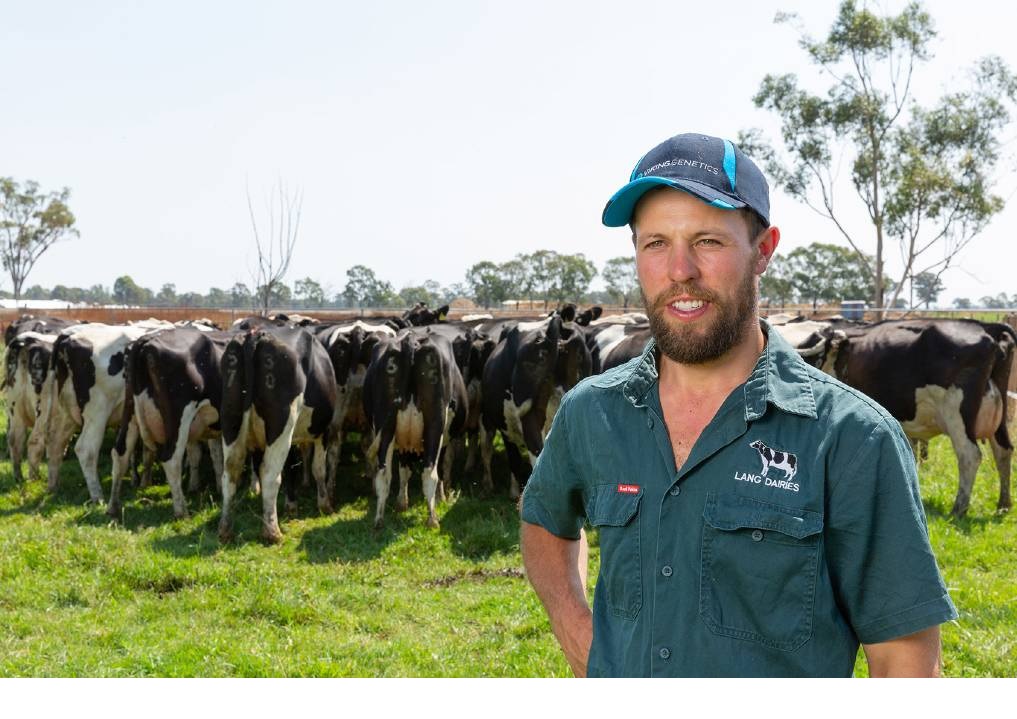 Today, Lang Dairies is a far cry from when Mr Lang's parents Werner and Josie arrived in Australia from Switzerland in 1982, settling at Tatura in northern Victoria with 50 hectares and 90 cows.
He and his brother Phil took over management of the business in 2015. They now operate as one business spread across three farms and 1500 hectares, sharing resources and machinery and employing five full-time staff and three part-timers.
Easy calving and fertility, among large health achievements
Tougher weather conditions mean the Langs must be efficient and they say that using VikingGenetics as their semen provider has been the key to success.
"Dad started using VikingGenetics about 10 years ago, with Easy Calving Viking bulls on our maiden heifers. The results were fantastic, and it was one of the easiest calvings we've had," Mr Lang explained.
"Through growing the herd as fast as we have, we were trying to join maiden heifers back to Holsteins to get the animal we want. They assured us we'd get an easy calving bull and we were blown away with the results," he continued.
"Calving now is much easier. We used to check cows most nights. We've got to a stage now where we check the calving paddock at 9 in the evening and there could be 100 cows in there and I'll know they'll be okay, which means a better quality of life for the family."
The Langs built on that experience. In fact, they were so impressed with the results that they now use VikingGenetics exclusively.
Along with health improvements, the farm is achieving better production, with nearly 7000 litres herd average, 3.3 protein and 4.2 fat for just under 500 kg/Ms.
"The component percentages have been increasing. We put that down to genetics and partly that we're getting better at nutrition," Mr Lang said, before adding fertility had also been improving.
"Each pregnancy test improves a couple of percentage points. Fertility isn't something we put a lot of effort into but through genetics we can passively improve, which is what we're seeing."
Mr Lang uses Viking bulls with around 30 NTM (Nordic Total Merit).
"What's really pleasing is that we get what we've been breeding for; a short stature cow that's robust, looks balanced, has less health problems and they're a pleasure to milk. The Viking cow for us is the complete package," he said.
"Driving the bottom line is what we're trying to achieve. The system we've been able to build around the Viking cows does it year in year out."